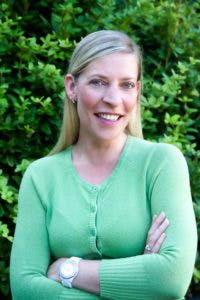 Although born in the UK, I spent 16 years living in Hong Kong. Then emigrated to Canada 20 years ago, originally living in downtown Vancouver – but am now proud to call North Vancouver home for my son & I.
Being that Vancouver is a culturally diverse city; my international background has given me key skills with communicating & understanding the business practice & standards of different ethnicities. I have become exceptionally well-versed in a majority of Vancouver neighbourhoods and the type of local and overseas buyers that have decided to purchase a home in our beautiful city.
Since my early 20's Real Estate has been a driving force in my life, & being a single parent has taught me invaluable life lessons which have carried through in how I interact with my clients as well as conduct business…I am proud to be a part of an established, award winning team working along-side of a top producing West Vancouver Realtor of 29 years. In 2015 our team was recognized on several occasions for being in the top 100 of RE/MAX Western Canada! My many years of experience in real estate including administration, conveyancing as well I have also earned my managing broker's license & and am the nominee for RE/MAX Clara Hartree Inc.
I believe you deserve the best representation regardless if you are buying or selling. I listen closely to my client's needs, desires, and work tirelessly to help achieve their unique and individual goals. My sharp analytical style is balanced with a warm sense of humour and a down-to-earth approach. My clients get the best of both worlds – I'm easy going as well as accommodating, but when my clients' interests are at stake, my intense loyalty, tenacity and negotiating skills, come to the forefront while remaining result-oriented, thorough and informed, thus enabling me to offer you the highest caliber of service and the best return on your biggest investment-your home!
Let me help you discover your next home in areas like the North Shore or Downtown. Or, if you're seeking a more rural lifestyle, let me introduce you to Squamish, Whistler, the Fraser Valley and more, or if you're selling; count on me to get your home sold quickly, and for top dollar! My combined system of online and traditional marketing gives me the edge needed to make the best sale possible for you!